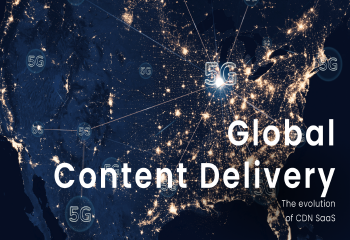 A leading North America...
Our client, a leading provider of content across the globe, faced a critical challenge in enhancing the performance and reliability of their services. They sought to implement a Content Delivery Network (CDN) solution to optimize content distribution while ensuring low-latency access for users worldwide. The client aimed to achieve this through the deployment of Apache Traffic Controller. Additionally, they required seamless integration with their billing and provisioning application to efficiently manage resources.
In response to the client's needs, StackExpress embarked on design, development and production deployment of a comprehensive CDN solution powered by Apache Traffic Controller. The solution was meticulously tailored to cater to the client's global infrastructure and user base. StackExpress began by conducting a thorough analysis of the client's existing infrastructure and CDN requirements. With a deep understanding of the client's unique needs, our team meticulously designed and deployed the Apache Traffic Controller-based CDN across their global network of bare metal servers. This integration enabled efficient content caching and distribution, significantly reducing latency and enhancing user experience. In addition to CDN production deployment, StackExpress also tackled the challenge of integrating the CDN solution seamlessly with the client's billing and provisioning application. This integration facilitated the automated provisioning and management of CDN resources, streamlining operations and reducing manual intervention.
Throughout the project, StackExpress collaborated closely with the client, ensuring that all technical requirements and performance expectations were met. Rigorous testing and performance optimization were carried out to guarantee that the CDN solution effectively delivered on its promise of improved content delivery and reduced latency. StackExpress development team exceeded initial requirements by adding modern compression standard, integrated with industry standard monitoring solutions and improved SSL/TLS certificate provisioning. The successful implementation of the CDN solution using Apache Traffic Controller provided our client with a significant competitive advantage in a competitive global CDN market. Users experienced improved performance and reduced latency when accessing content hosted on the client's servers across the globe. Furthermore, the seamless integration with the billing and provisioning application resulted in operational efficiency gains, allowing the client to allocate resources more effectively and respond swiftly to changing demand.
StackExpress application development team later developed migration scripts for moving existing customers from OnApp CDN. StackExpress migration team successfully moved all the users from OnApp CDN to the new customized global CDN solution. Overall, the partnership with StackExpress empowered our client to enhance the quality of their services, expand their global reach, and optimize their infrastructure management processes.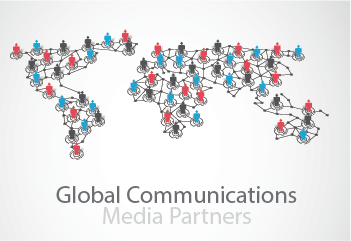 A European Union based...
Our client, a prominent global public relations and integrated communications partner with a customer base that includes Fortune 100 and Fortune 500 companies, found themselves facing a unique challenge. They required specialized application support tailored to their unique requirements, along with off-hours SRE support, all hosted within Microsoft Azure. Their specific demands included the provision of a dedicated team of Azure-certified engineers, a bespoke training program, and seamless integration into their evolving workflow. After a rigorous assessment, with a keen focus on data and secure practices within the Azure platform, the client selected StackExpress as their trusted partner to meet the application infrastructure project needs.
Upon securing the contract, the client provided comprehensive documentation, facilitated a thorough onboarding process, and outlined a comprehensive training regimen. StackExpress swiftly assembled a team of Azure specialists who underwent a series of training modules and performance evaluations in close collaboration with the client. Notably, the client's application, a multi-tier system developed on the Azure platform, presented distinct challenges due to its single-tenant architecture, demanding meticulous attention during deployments and maintenance. Initially, StackExpress's role entailed shadowing the existing team and gradually assuming responsibility for level 2 application support within the Azure environment. The team's exceptional performance prompted the client to entrust StackExpress with the entirety of their application support needs, leading to the departure of a local unit from a multinational IT firm that had been managing their first-level support. Presently, StackExpress oversees all tiers of application support, along with shared responsibility for build and release engineering. Additionally, the client opted for StackExpress's off-hours monitoring support, assuring them of 24/7 incident resolution support within the Azure ecosystem.
Through a collaborative partnership with StackExpress, our client has successfully established a seamless and dependable support system for their critical applications within the Azure platform. StackExpress's Azure expertise, coupled with their unwavering commitment to security and reliability, has empowered the client to confidently outsource their application support requirements. This strategic decision has not only freed up valuable internal resources but also guaranteed continuous coverage for incident resolution, ensuring uninterrupted service for their global clientele, including numerous Fortune 100 and Fortune 500 companies.
StackExpress's contributions extend beyond our client, indirectly enhancing the operational efficiency and service quality for their prestigious customer base. By delivering reliable and customized application support within the Azure platform, StackExpress has played a pivotal role in solidifying our client's position as a trusted partner to industry leaders in the global public relations and communications landscape.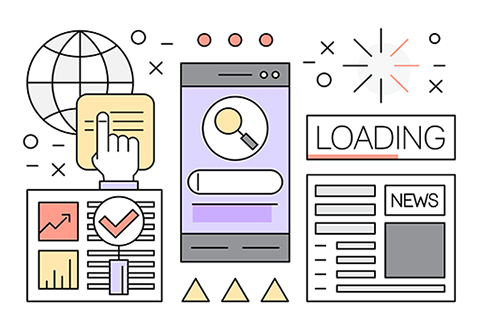 A leading European...
Digital Media publishing platform approached StackExpress for a completely custom application support, and off hours incident support package. They required dedicated team of Engineers, a customized training plan, and required us to work in their very specific and evolving workflow. After extensive evaluation on some very stringent parameters, especially in the area of data and physical security, StackExpress was awarded the contract. The client provided an extensive documentation, a thorough on-boarding, and training plan. A team of our engineers went through multiple rounds of training with the client with performance evaluation at each step.
The client application is multi-tier, developed in C#, IIS for web server, and is backed by MS-SQL server for the database layer. The application is deployed on AWS, and uses regular set of most used AWS services like CloudFront, S3, lambda and RDS. They have a single tenant architecture due to business and legal reasons, and hence, have a higher overhead of deployments.
StackExpress team was initially given responsibility to shadow the existing team and then take over level 2 application support. The team executed it well enough that the client had let go local unit of well know multinational IT company handling their first level application support, and handed over the responsibility to StackExpress. Today we are handling all tiers of their application support, and also shares responsibility of build and release. The client has also opted for our off hours monitoring support, so their team can sleep in peace, knowing StackExpress is there to handle any incident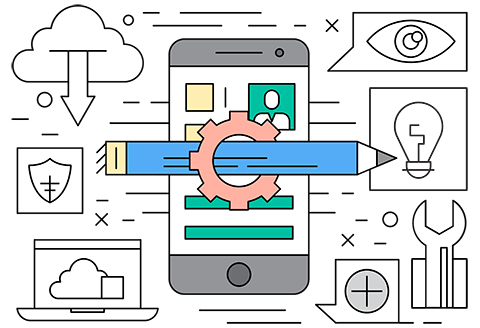 A New York based...
Web development team approached StackExpress for DevOps practices, and to manage their client application deployments on public cloud.
Their first project was to setup, and manage a MEAN stack application in fail-over configuration. We built an understanding of the application, and identified deployment needs. The application was deployed on Microsoft Azure, with multiple levels of monitoring using Microsoft Azure's built-in monitoring capabilities, and Datadog. Alerts and on-call schedules were managed using PagerDuty.
The configuration management and application deployment is managed using Ansible. A Master-slave setup for the database layer was employed to add further reliability to the deployment. The project was completed with automation of the deployment cycle using Jenkins. With a Continuous Integration (CI), and Continuous deployment (CD) in place, the development team is able to achieve faster, and stress free automated deployments. For further peace of mind, StackExpress shoulders responsibility of on-call rotation, and primary incident response.
Our 24x7 monitoring and incident response team handles the first response, and our team of DevOps Engineers investigates the incidents needing deeper involved like an Out of memory issues, or an anomaly in load balancer error rate metric.
A relevant DR and backup strategy for the database layer was also implemented. Client is now growing without having to worry about CI/CD and Production issues.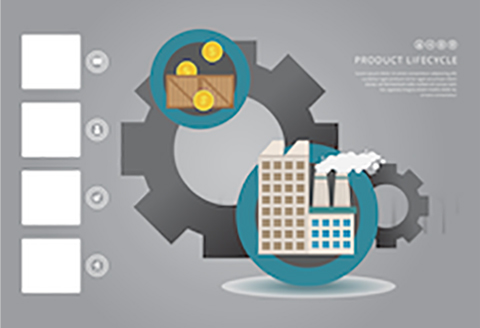 An agile development solution startup...
Startup with a team of 30+ developers contacted us. They had a free to use software platform with millions of users. They wanted StackExpress to look after their RoR/Docker platform, develop features, look after abuse issues and reduce running cost. This was necessary for them to focus on new service they were developing.
Everything was well documented, so it didn't took us long to set up their staging. StackExpress studied their AWS running cost and came up with the plan to move everything over to cloud that our company runs. Our proposal would cut running cost by 2/3rd. Startup was spending tens of thousands of dollars, our proposal thus had significant savings. We got a go ahead from the founder.
In a 4 weeks time we moved complete app and data to our cloud without causing any downtime. In next few months we developed features to stop abuse. StackExpress implemented users forums and OAuth. Overall 99.9% up time of production was ensured.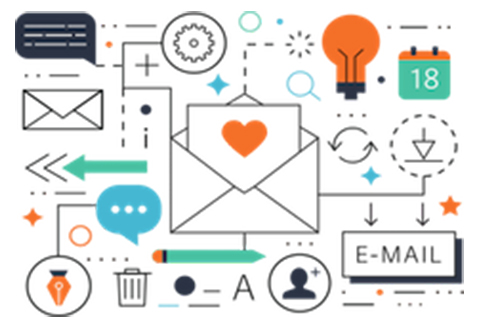 A US mail delivery startup...
Founded in 2013 contacted StackExpress in hurry. All in their development team have left the previous week and DevOps Engineer was leaving the same week. Startup has lots of clients.
There was no or very little documents available on their RoR, Salt App Stack. During 1 hour kick-off meeting, founder and DevOps Engineer explained App functionality and Stack. Thereafter no help was available from their Developers or DevOps Engineer.
We were giving access to their repository and stack. Our challenge was to build app and stack understanding fast to ensure app continue to serve their client.
In first week we mostly documents their app and stack working. Next few weeks we set up their staging. Luckily there were very little production issues initially which were solved by clearing log files etc.
During the 10th week suddenly application stopped working. Their customers requests were no processing and that had created big backlog. Customers were threatening to leave our client. This was the biggest challenge. Client was totally dependent on us and could help us very little on App working. We put together a team consisting of a DevOps Engineers and a Developer. Team worked almost 36 hours non-stop finding issues and fixing them down the line. Initially we just made App working by fine tuning stack but some delays in processing were still there, later we got down to code issue and fixed that too. Crises was averted and our client was able to retain all their customers.
In later years, client hired a new Developers team. We helped them setup their environment and explained app working. Our client is now focused on feature development and growing the business.